Travel & Petite Diffusers
Petite enough to pack in your laptop bag or hand luggage, two with optional USB power – you can literally take your good vibe with you wherever you may go.
Small in dimension, but large enough to deliver hours of mist and fabulous style.
Use it in your office or car – or wherever you are!
Don't leave home without one!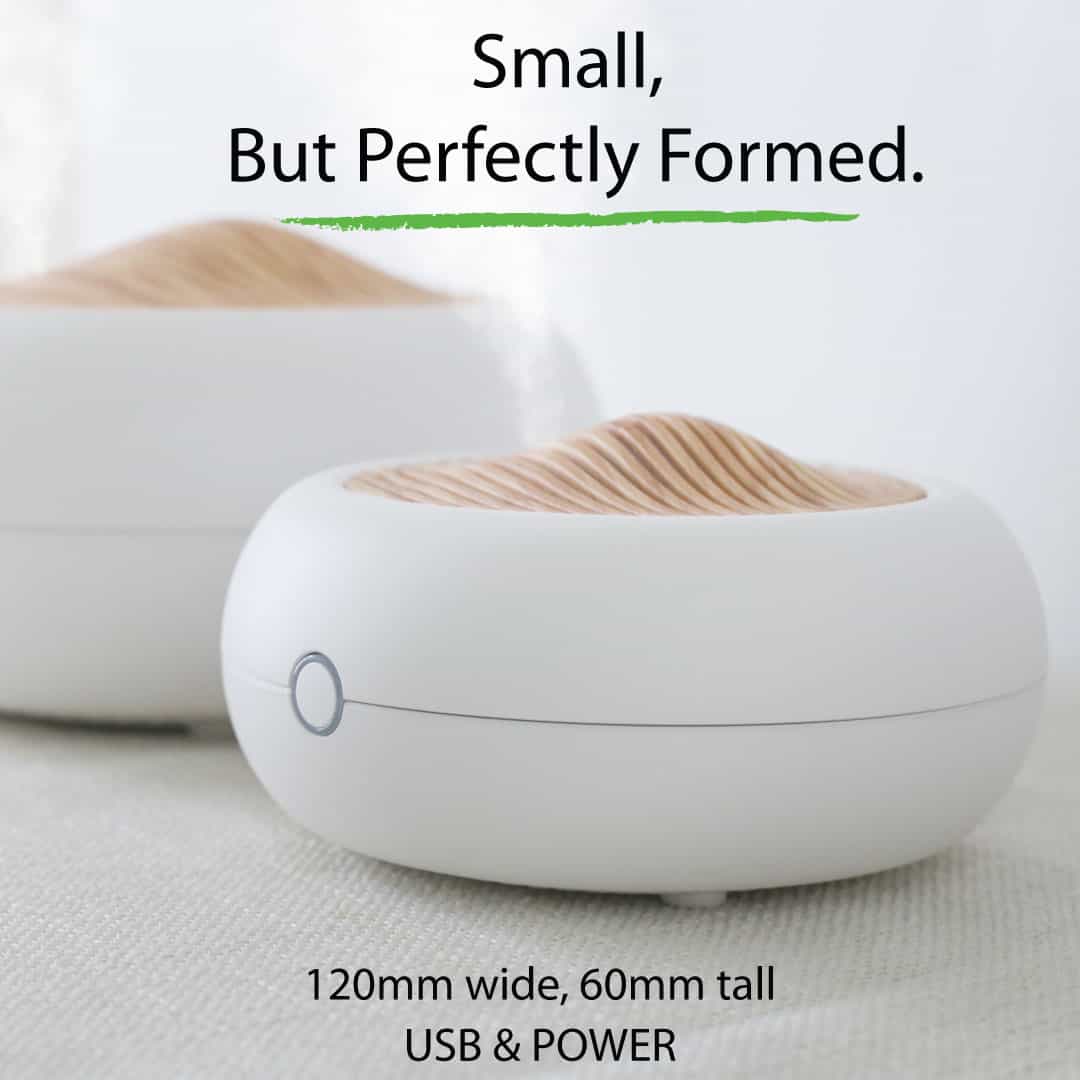 We are located in Auckland. We ship Monday to Friday using signature-only Courier Post service.
Delivery to non rural North Island addresses is generally overnight, non rural South Island is generally 2 – 3 days, but often is faster & rural delivery is usually within 3 working days. This all assumes no delays due to restrictions in place in the sorting centres.
We send tracking information by email when your parcel is ready to go.
If you wish to return or exchange your diffuser, you can do so within 30 days. We know you'll love it. If there is anything wrong with it, we will of course exchange it!
There is a 12 month warranty on all diffusers, which covers standard use of the diffuser in accordance with the instructions. We also send additional helpful information to make sure your diffuser experience is trouble-free & enjoyable.
All diffuser parts are toxin free & BPA free.
Metal diffusers have metal covers (view the magnet test on social!). Metal diffusers have a translucent inner sleeve to enable the coloured lights to be diffused.
Ceramic diffusers have ceramic outers.
Glass diffusers have glass outers.
Ceramic or glass diffusers are not particularly fragile. To date, not one has been broken in transit.
YES! Of course we send gifts! Not only will we ship your gift, we'll wrap it nicely too, and send you the tracking information to ensure you can follow the gift's progress to its destination.
Gifts & acts of kindness are so important.
We ship to Australia – delivery is a little longer and more likely to incur delay. Generally, parcels arrive in a week.