Pure Essential Oils, Custom Blends & Sets
Beautiful scents with therapeutic benefits.
While the majority of people start using essential oils because they are truly lovely smells, most if not all come to appreciate that they are much more than that.
If you consider essential oils as complex naturally occurring chemical structures that impact on mindset and behaviour, you begin to understand how powerful they really are. Properties of the oil are absorbed within 30 seconds of inhaling and are through the entire body within 30 minutes – lasting for hours.
Entering the body via the Olfactory system – the sense of smell – essential oils have a super fast track to the part of the brain that relates to memories and emotions, so they are fast acting. Oils can also be absorbed more slowly into the body through topical application (always diluted in a carrier oil), or in a bathing situation.
WHICH ESSENTIAL OIL TO USE FOR WHAT
INSOMNIA, NIGHTMARES, RESTLESSNESS
STRESS, MILD TENSION, HEADACHES & MIGRAINE
When diffusing essential oils for high tension, headaches & stress, set your diffuser to the blue colour similar to the stripe above.
---
HIGH STRESS LEVELS (GENERAL):
Bergamot
Mandarin
Sweet Marjoram
Lavender
Citronella
MEGA STRESS LEVELS (OVERWHELM):
WORKPLACE RELATED PRESSURE & 'POLITICS'
Bergamot
Mandarin
Lime
Sweet Marjoram
Orange
HEADACHES & MIGRAINE
(Pulsepoint massaged onto the neck & shoulders is recommended, and relax for 15 mins with oils diffusing)
Mandarin
Sweet Marjoram
Lavender
Frankincense
FEELINGS OF LACK OF SELF CONFIDENCE
Ylang Ylang
Lime
Lavender
Frankincense.
VIEW ESSENTIAL OIL ESSENTIALS SET (DIFFUSER PLUS FIVE OILS)
VIEW ESSENTIAL OIL STARTER SET (DIFFUSER + THREE ESSENTIAL OILS)
WHICH ESSENTIAL OIL TO USE FOR WHAT
HYPERTENSION, MENTAL CONFUSION, BURNOUT, MEMORY
SADNESS, MELANCHOLY, DEPRESSION, GRIEF
When diffusing essential oils for feelings of sadness, general melancholy, mild depression & grief, set your diffuser to the yellow colour similar to the stripe above.
---
MELANCHOLY (GENERAL):
Bergamot
Lemon
Sweet Orange
Mandarin
DEPRESSION
Bergamot
Mandarin
Ginger
Sweet Marjoram
Orange
GRIEF OR FEELINGS OF LOSS
(Pulsepoint massaged onto the neck & shoulders is recommended, and relax for 15 mins with oils diffusing)
Ginger
Sweet Marjoram
Mandarin
Lavender
Frankincense
Please seek professional support if these feelings continue or if they become overwhelming.
VIEW ESSENTIAL OIL ESSENTIALS SET (DIFFUSER PLUS FIVE OILS)
VIEW ESSENTIAL OIL STARTER SET (DIFFUSER + THREE ESSENTIAL OILS)
COUGHS, COLDS, GENERAL UNWELLNESS
When diffusing essential oils for bacteria and viral infections, you can select any colour, use the light or have no light on.
---
CHEST CONGESTION:
Eucalyptus
Tea Tree
Add a drop of an aroma oil of your choice (we recommend lavender), to enhance the smell, these are strong essential oils.
Do not leave diffusing in an infant's room overnight – diffuse for 30 minutes before bedtime, then shift the diffuser to another area of the house.
Always use half doses for children 2 – 12 and do not use essential oils in close proximity to young babies (keep bottles well out of reach of toddlers, these oils can be toxic if swallowed, but are fine as inhaled in low doses).
An alternative: lavender essential oil.
GENERAL UNWELLNESS
Bergamot
Mandarin
Ginger
Sweet Marjoram
Citronella
GENERAL LACK OF ENERGY
GENERAL POSITIVITY
Bergamot
Sweet Orange
Rosemary
Geranium
Frankincense
VIEW ESSENTIAL OIL ESSENTIALS SET (DIFFUSER PLUS FIVE OILS)
VIEW ESSENTIAL OIL STARTER SET (DIFFUSER + THREE ESSENTIAL OILS)
EMOTIONAL ROLLER COASTERING, HYPER SENSITIVITY, LACK OF SELF ESTEEM
ANXIETY, WORRYING, FRETTING OR LETTING GO
BERGAMOT ESSENTIAL OIL 10ML
Botanical name Citrus Bergamia. Country of Origin - Italy
Bergamot is mood lightening, balances the mind and increases the sense of well being.
Bergamot is a citrus fruit with a spicy, slightly floral freshness. It is mood lightening, balances the mind and increases the sense of well being - an excellent choice for people who are feeling under pressure or feeling down in the dumps. Bergamot is commonly included in blends for melancholy. Bergamot is a fabulous essential oil to diffuse both Summer and Winter but is particularly popular in Winter when shorter daylight hours can cause us to feel less cheerful. Bergamot Is useful in all blends for mild anxiety, depression, grief or feelings of loss, melancholy and for enhancing general well being. It is also useful in a balancing blend with geranium and orange. Bergamot is in both our Uplift Blend and Energise Essential Blend, is used in many sleep enhancement blends and also for mild depression and for reduction of anxiety.
CITRONELLA ESSENTIAL OIL 10ML
Botanical name Cymbopogon winterianus jowitt Origin: Indonesia.
Guards against insects, inflammation & anxiety.
Citronella is best known as an outdoor essential oil diffused to keep insects away (or applied topically as an alternative to chemical insect repellants) and it is very effective for that use. We recommend blending citronella with lemongrass, lavender & rosemary in an insect repelling blend and applying in a 50/50 blend with a light and easily absorbed oil (Jojoba oil is great for this).
Citronella does also have many other useful properties as follows:
Anti-inflammatory - used in skincare for this reason
Antibacterial for minor infections
Antiperspirant in natural deodorants
Conditioning treatment for hair (especially good for oily hair together with rosemary essential oil)
Combating mild anxiety and high stress levels
Guarding against cold & flu with eucalyptus & tea tree
Citronella comes from the same plant as lemongrass essential oil and is steam distilled from the leaves.
EUCALYPTUS ESSENTIAL OIL
Botanical name Eucalyptus Radiata Origin: China.
Eucalyptus essential oil has many positives, but is primarily used to clear the head and energise the mind.
It is known to promote well being - and does have anti viral properties. Eucalyptus stimulates circulation and promotes oxygen uptake - which increases thinking clarity and energy levels. In skincare, Eucalyptus plays a role in increasing microcirculation. Eucalyptus essential oil is cleansing and energising. Recommend to blend with
lemon essential oil
for a super cleansing pick me up, or with
ginger root essential oil
to lift optimism and productivity. Add
sweet orange essential oil
to either of these two blends to add a splash of inspired creativity! Top Tip: buy essential oils in a
three pack
to save!
FRANKINCENSE ESSENTIAL OIL 10ML
Botanical name Boswellia Carterii Source Somalia
Frankincense is a spiritual oil that has been used in meditation for centuries. Many refer to frankincense as the grandfather of all essential oils.
It has a slightly spicy deep scent and causes inner reflection, a slowing of the mind - and an opening of the heart. Frankincense is deeply relaxing if used during relaxation processes and enables a deep, restful sleep along with a calming of the mind. Frankincense essential oil is commonly used in blends for relaxation and for increasing positive feelings and a banishing of negative feelings or emotions - a clearing of the path to allow calmness and spiritual awakening. Frankincense has the effect of amplifying other essential oils, so it is often used as a boost for blends and is recommended for all blending that is designed to calm, reduce feelings of anxiety, enhance sleep and restfulness.
FRENCH LAVENDER ESSENTIAL OIL 10ML
Botanical name Lavendula Officinalis Hydrida Country of Origin: France
Lavender essential oil is probably the most widely used and most versatile of all the essential oils.
It can be used to both calm the mind and to focus it. It works well alone and equally well in blends - adding a dual focus to many blends. Lavender essential oil can inspire a tired mind, rejuvenate a tired body, relax an overtired person and bring calm to chaos. There are many blends for treating mild anxiety, but when the situation starts to escalate, lavender is the go-to to add in.
Lavender is found in blends for
Anxiety of all types including mild hysteria
Sleep improvement
Headaches & migraines
Grief related stress
Lavender is one of the few oils that can be added to a warm bath. You can also add a drop to your pillow to help with restless sleep and pop a drop into the laundry for a lovely post wash scent in linen. You can even place a drop of lavender essential oil into the water container in your iron to enhance the scent of your linen and shirts.
NOTE: Do not use Lavender essential oil in the first trimester of pregnancy or around infants.
GERANIUM ESSENTIAL OIL 10ML
Botanical name Pelargonium Graveolens Country of Origin - India
Geranium is the mood balancing essential oil.
It works really well in blends to contribute to an overall calming and balancing effect but is also effective and popular in its own right. Its odor is slightly rose oriented, but Geranium is also herbaceous and fresh, so it is a well-rounded appealing fragrance by itself.
Geranium blends well with other many other oils and lends both calmness and perspective to blends
Geranium helps with nervous tension - bringing a sense of calm and is especially helpful during hormonal changes such as PMT and menopause. Geranium enables a grounded, in control feeling. When hormonal factors start throwing us out of kilter, it stabilises. In skincare, geranium is used for normalising sebum production and healing - it is a common ingredient in anti ageing lotions.
Favourite blend using geranium:
2 drops geranium, 2 drops orange & 3 drops lavender for a calm, relaxing sleep (this is my favourite blend for evenings).
GINGER ROOT ESSENTIAL OIL 10ML
Botanical name Zingiber Officinale. Source: India.
Ginger Root is stimulating and healing. It restores confidence and vitality.
It can be used in a diffuser or inhaled from a tissue, but take care to only use small amounts - Ginger Root is powerful and can irritate if used in large quantity. Often Ginger Root Essential Oil is included in massage oil blends specifically for tired or sore muscles. Its warming and stimulating properties are very useful in sports massage. Ginger Root Essential oil can also be used in a bath for overtired or overworked muscles. Ginger is particularly good for soothing tired back muscles to allow for better deeper sleep. When using Ginger Root Essential Oil in a bath, blend it 50/50 with honey or vinegar to stop the oil from coming straight to the surface. Take care after topical application, Ginger Root essential oil is slightly phototoxic - meaning that if you were to apply this oil and go out into strong sunlight, you could have a temporary rash-like irritation come up. Ginger Root is a woody oil and blends well with top note oils such as citrus oils lemon lime grapefruit or orange and in treating anxiety or worry, blends well with lavender, frankincense & marjoram. Ginger is used in blends for feelings of self-doubt and deep-seated melancholy - such as marriage breakups or acute grief situations. Use it as a minor ingredient in blends (half the number of drops of other essential oils) and include bergamot, mandarin or lemon in the same quantity as ginger. Ginger is also useful in the treatment of digestion-related issues and assists with nausea. It's great with peppermint and mandarin as a travel blend to avoid digestion problems and keep energy levels high.
LIME ESSENTIAL OIL 10ML
Botanical name Citrus Aurantifolia Lime essential oil is known for its antiseptic qualities and for its ability to reduce melancholy and uplift both physically and mentally. Lime essential oil improves assertiveness in a stressful situation and guards against negativity in a working environment. It blends well with Mandarin essential oil in this situation - to help with worry & racing mind in addition to guarding against negative attitudes. Lime essential oil helps to boost memory function and alertness, reduce apathy and rejuvenate a tired mind - it blends really well with Rosemary for memory sharpness. Lime essential oil is recommended where concentration is lacking - to stimulate focus and clarity and is useful in blends to improve productivity (plus it has a lovely crisp scent that is refreshing in its own right). Blend with peppermint for clarity of mind - add orange where creativity is also required and lemon for a mindset reboot! Lime essential oil is included in our
memory boost pack
.
LEMON ESSENTIAL OIL 10ML
Botanical name Citrus Limon Country of Origin: Italy
Lemon essential oil is the mental reset
Lemon essential oil has a happy scent that inspires emotional warmth and cheerfulness. Lemon essential delivers a clean, bright happy scent that clears the mind and rejuvenates energy levels. Lemon improves concentration and enhances productivity & positive mindset. Lemon essential oil is commonly used as a cleaning product. Try using a few drops in dishwashing water or to any cleaning liquids to brighten the area. It lingers for hours! Lemon essential oil blends well with other citrus oils including orange and bergamot for feelings of melancholy.
Blends including lemon:
Lemon, eucalyptus & peppermint for a total reset and to energise the mind
Lemon & rosemary for high levels of productivity. Add orange for creativity.
Lemon, orange & bergamot to defeat melancholy. Add ginger for feelings of self-doubt.
LEMONGRASS ESSENTIAL OIL 10ML
Botanical name  Cymbopogon flexuosus Origin: India.
The essential oil for people who don't stop when they know they probably should.
Who's ever been in that state of overwhelm where you just can't stop - not until the job's done and done well... Sound familiar? Lemongrass is your go to. It helps reduce overwhelm & hypertension relieves aches from over physical exertion and enables energy flow and positive action. Use with Mandarin when worry is setting in, and with marjoram where the mind starts to race. Add lavender if anxiety levels have climbed and frankincense for an amplified impact of any of the above. Most importantly, when the work is done, and it's time to rest, chill out with all the above minus the lemongrass and rest well. Top Tip: Buy essential oils in a
three pack
to save!
MANDARIN ESSENTIAL OIL (MANDARIAN RED)
Botanical name Citrus reticulata Origin - Italy
Mandarin essential oil help reduce restlessness & worry related overwhelm.
Mandarian Red essential oil comes from the skin of the mandarin. Mandarin essential oil warms, inspires feelings of comfort and helps reduce restlessness and overwhelm from worry. This promotes improved sleep quality - and thus improves the ability to cope. Mandarin aids digestion when massaged in on the abdominal area (massage in a clockwise motion). Mandarin essential oil also acts has antibacterial properties.
Mandarian Red essential oil blends well with the following essential oils:
lemon & orange for an energy lift when spirits are low
lime - particularly in the instance of work-related stress or negative, stressful environments
ylang-ylang - particularly for a more restful sleep
geranium - for balance and a restful mind
frankincense - for deepened restfulness and relief from an increasingly agitated state
PEPPERMINT (PIPERITA) ESSENTIAL OIL 10ML Peppermint (Piperita) Essential Oil
Botanical name Mentha Piperita. Country of Origin USA
Peppermint essential oil is strongly invigorating and refreshing.
Avoid sniffing it directly into nostrils as its strong scent could inflame mucous membranes. Use in small quantities only in diffuser. Useful for cold sufferers in clearing congestion and blends well with woody essential oils such as cedarwood. Peppermint lifts the spirits and clears the mind.
Blend with lemon essential oil for a mental reset
Blend with rosemary essential oil to turbo boost productivity
Blend with marjoram essential oil for a focused high output concentrating zone
Peppermint is a fabulous massage blend for tired feet and legs. It cools and warms at the same time, and is also extremely good for digestion (blend with mandarin essential oil for optimum effect).
Peppermint is also useful in reducing travel sickness, nausea (optimally with ginger essential oil) and sinusitis.
NOTE: Do not use peppermint essential oil while pregnant, breastfeeding or around young infants.
ROSEMARY ESSENTIAL OIL
Botanical name Rosmarinus Officinalis. Country of Origin Spain Rosemary is herbaceous, energising and uplifting.
Its aromatherapy properties include:
Stimulating the central nervous system
Reducing anxiety and calming nerves
Improving short term memory
This is a great selection for people who feel they are continually under pressure. Use up to 4 drops in a diffuser. Rosemary Essential Oil blends well with lime for memory and energy, with peppermint & lemon for focus and clarity, with lavender & bergamot for reducing anxiety
SWEET MARJORAM ESSENTIAL OIL
Botanical name Origanum Marjorana Country of Origin USA Marjoram essential oil is warming and is often used for relaxing and reducing anxiety. This essential oil is steam distilled from the flower heads from the marjoram plant. Along with Ginger Root essential oil, this is another excellent massage oil for use when tired aching muscles need deeper relaxation to enable a deeper sleep.
Marjoram can also be used in a diffuser to enable deep sleep and reduction of 'restless mind' due to worry or anxiety.
Some fabulous blends including marjoram include:
Lavender marjoram & mandarin for headaches & migraines
Bergamot, lavender, frankincnse & marjoram for a deeper more restful sleep
Marjoram, ginger & frankincense for grief related anxiety
Marjoram, mandarin & lime for worry related restlessness.
NOTE: Do not use marjoram essential oil while pregnant, or around young infants.
SWEET ORANGE ESSENTIAL OIL 10ML
Botanical name Citrus Sinensis Origin: USA
One of my personal favourite essential oils, Sweet Orange essential oil is sunny and bright.
It has the freshness of the citrus oils and the sweet zestiness of the orange. Orange essential oil is uplifting and warms the spirits, feels welcoming and happy & promoted creative thinking. In aromatherapy Sweet Orange essential oils can be used in almost as many situations as Lavender essential oil - it blends extremely well with other citrus oils and with woody notes - adding a supreme top note effect and an uplifting effect to all blends. Sweet Orange Essential Oil is included in our Uplift Blend, Calm Blend, Deep Rest Blend & Energise Blend
TEA TREE ESSENTIAL OIL 10ML
Botanical name Melaleuca alternifolia Source: Australia. Tea Tree is a universal pick me up. It boosts energy by helping neutralise the impact on the body of minor bacterial infections, fungal infections, and viral infections. Tea Tree is a first aid kit in its own right for minor ailments. Tea Tree is indicated for helping with respiratory conditions such as asthma and has a fresh aroma that lifts spirits almost immediately, reducing feelings of despondency or feelings of being out of control. Use Tea Tree blended with Eucalyptus essential oil for asthma, congestion from colds or bronchial conditions to ease breathing. While you can use Tea Tree essential oil as an occasional gargle to guard against gingivitis, do not drink this oil or use it on young children. If using to guard against chest congestion for a cold, do not leave it diffusing overnight in a closed room with a young child or infant and always seek medical advice.
YLANG YLANG ESSENTIAL OIL 10ML
Botanical name Cananga Odorata Source: Philippine Islands. The exotic sweet scent of ylang ylang has the effect of relaxing the mind and seducing the senses. It enables communication. It is a delightful, inspiring scent that blends well with many other essential oils including:
Frankincense & lavender for reduced feelings of anxiety
Bergamot and orange for an uplifted spirit.
Mandarin & marjoram for relief from worry and restless mind at night
Ylang ylang is both sweet and spicy and is an intense scent to be used in small amounts in a diffuser for a relaxed, free float feeling in the surroundings.
Essential Oil Sets & Multipacks
Excellent value sets & packs.
Essential Oil Starter Pack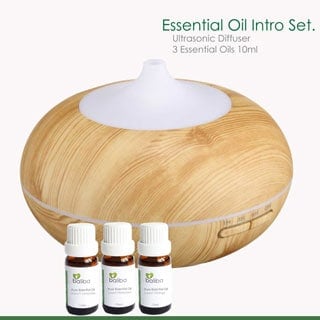 Your choice of essential oil diffuser and three essential oils. $98 + P&H
Essential Oil Essentials Set

Your choice of essential oil diffuser and five essential oils. $130 + P&H
Essential Oil PulsePoint
Handbag size Rollie blends!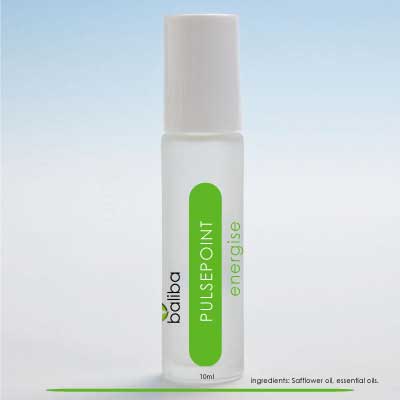 Signature Blend Of Essential Oils
Keeps you going on those hard to get started days.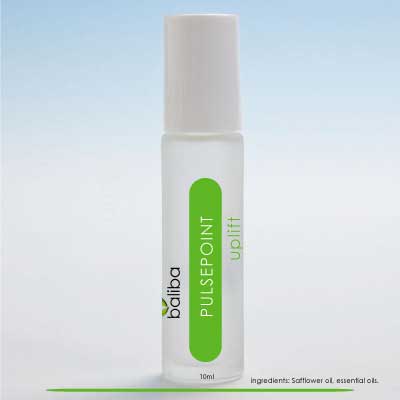 Signature Blend Of Essential Oils
Enables humour, openmindedness, creativity. Reduces melancholy.
I first came across essential oils about 20 years ago when I studied aromatherapy massage. I was already loving massage therapy so much – the discovery of the powerful addition of essential oils was a huge bonus. For me, the principle of the power of all natural products makes perfect sense.to me.
I came to appreciate the immense power of essential oils and kept them in my life while I was super busy working, then having children, starting a business – now I am so happy to reconnect with them in this business – which I love every element of.
You are very welcome to contact me during business hours to discuss your needs – or the needs of someone close to you, or email / message me. Below I have listed the main areas of application for essential oils and some top line 'shortcuts' to find the right blend or product for you. Julie.