The Search For Natural Scents…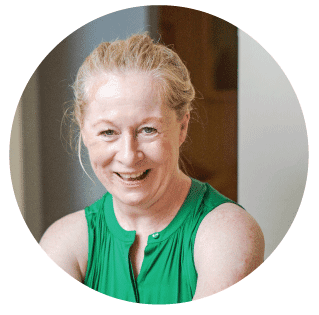 My name is Julie Comber. I created the Baliba brand in 2010 (Baliba is pronounced Bally-Baa), never with the plan in mind to sell from a website – as we do now
The Baliba brand first came about in 2010 when I was searching for scented products to use in my two Beauty Salons for signature fragrances for our spa treatments.
The search for beautiful scents that were based on natural sources was a lengthy one, with many turns and many disappointments – until I discovered this range.
Initially, we used Aroma Oils in our spa treatments and massage protocols, and people loved them. I was stunned at how lovely and how true the scents were.
The fragrances added a dimension to relaxation. Vanilla Pear, Passionfruit & Nectarine, Island Orchid, and Coco Mango were the initial core range & they are still in the range now (with the exception of Vanilla Pear, which was discontinued by the supplier).
Before too long, people asked to purchase the scents, so we created a small retail range of body lotions, candles & reed diffusers. Our flavoured lip balms were a real hit, but it was the premium oils in the 30ml bottles that people loved the most.
This meant for our customers, that they could create their own scented products – and they did.
From this, came the sentiment of 'Create Your Beautiful Space'.
Life is busy. Too busy at times. We are all rushing, multi-tasking. We fail to take time out for ourselves.
As a former corporate manager, I personally find huge pleasure in helping people create a space of peace around them. I know how draining corporate can be – you give your all. I chose to leave the corporate world when our second son was born and I honestly have not missed it at all. This is much more rewarding.
I've learned that people find it super relaxing having nice scents around them and the amazing thing is that the relationship between smells and memories is a close one.
Once you create a regular relaxation ritual involving smell, the emotional trigger for mental & emotional relaxation is enabled by the smell alone very quickly. The mind-body connection is profound once the trigger is in place,
Aroma Oils are a hybrid product – a combination of synthetic fragrance notes and natural essential oils, and they smell sensational. In some instances the aroma oils have been designed as complex fragrances – often emulating famous perfumes.
Essential Oils are of course 100% natural and a completely different category with therapeutic benefit (although some people do use them as nice smells).
The products in the Baliba range come from different suppliers around the world and are locally branded.
I was trained in Aromatherapy massage in 2019. Our essential oil blends are all my own work.
We introduced essential oils to the Baliba brand much later – around 2017 the first essential oils were added, and then blends followed. Our Essential Oils are sourced from NZ & around the world and are 100% pure therapeutic grade..
We bring you only a small number of the potential range at this time – and we are working on range extensions for the future.
The sense of smell is the most powerful sense we have scents and memories are locked together for all time. I hope to bring you happy memories with this delightful range, but more importantly, our mission is to help you create your own peaceful relaxing space.
Adding to that is the Diffuser Collection. Diffuser mist have almost magic properties – creating a sense of wellbeing in the surrounding space. People are often surprised at the difference it makes.
Our original Diffuser Collection was much the same as everyone else's diffuser collection and sold fairly well, but as the market become more crowded, we decided to add more models that others didn't have – and that's what we've done, often (but not always) as limited edition products – purchased as one-off orders.
Our focus is on quality of products, prompt delivery, and on building long term relationships.
We do really want to get to know you and we do really want to help you find your beautiful, relaxing space.
That's why we are here & it's our reason for continuing the Baliba story. Life is short. Enjoy the journey – make happy, positive memories with wonderful scents around you.
Create Your Beautiful Space,
I look forward to hearing your feedback on the products & getting to know you.
Julie x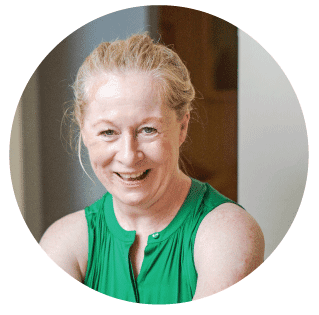 Hello & Welcome to Baliba (pronounced 'Bally-baa').
My name is Julie - owner & founder. I've been lucky enough to study aromatherapy & and also work in the fine fragrance industry. Both are fascinating & both are built around the power & science of scent... an area I have become quite passionate about.
I am looking forward to getting to know you! In the meantime, check out our VIP Prices with a 7-Day VIP Pass - just click on the button below or click here for more information on VIP Shopping.
Grab Your Seven-Day VIP Shopping Pass Here.
It will take us a few minutes to set you up as a VIP, so we'll send you a one-time 15% Discount Code to use once you've completed & submitted this form so you can start shopping right away!
By completing this form you are agreeing to receive VIP Customer information by email. You can opt-out any time without losing VIP status. By the way, you'll also get a 15% discount to use until your VIP Status is ready for you in a short while.